Boda Concept watch winders | Collection 2019
Posted on 14 March 2019 at 4:29 PM
A true watch enthusiast cannot live without a watch winder. You can safely store your watch(es) in a watch winder that protects the watch against external influences. This way you will avoid any damage to your watch. But most important a watch winder will ensure that your watch keeps time. This way you can enjoy that your watch is always on time and shows the correct date. In other words, a watch winder is an ideal automatic watch accessory.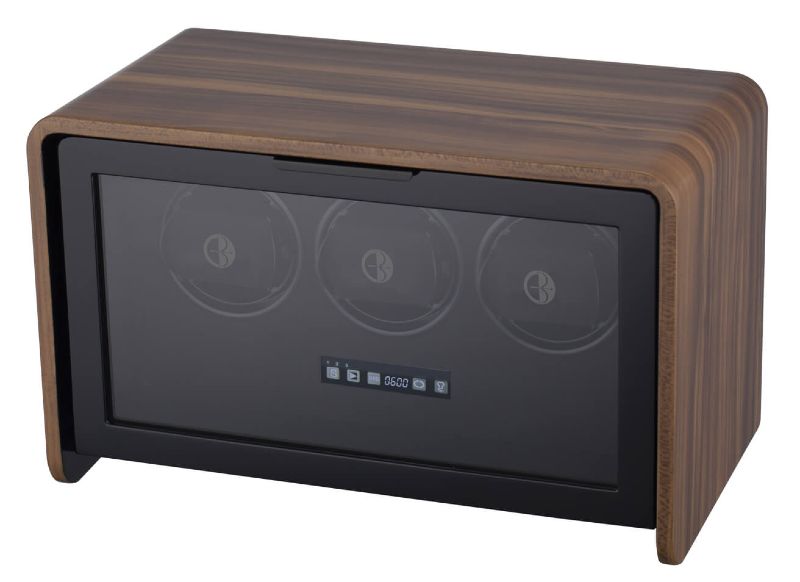 Boda Concept watch winders is a relatively new brand on the watch winder market. But Boda Concept produces high-quality watch winders with a great retail price. In terms of appearance, Boda Concept is characterized by calm designs and attractive use of materials. They are also equipped with quiet Japanese engines, touchscreens and they are suitable for all automatic watches, regardless brand of model. There is a choice of various watch winders with different capacities. There are watch winders for 2 watches but also for 12 watches.
The most popular model from Boda Concept is the D12. This watch winder offers space for 12 watches, each of which can be set individually in terms of direction of rotation and number of revolutions per day. The beautiful materials such as wood and glass give this watch winder a luxurious look.
As an official dealer of Boda Concept watch winders we have a wide collection in stock and these watch winders are available immediately.