New Boda Concept watch winder collection
Posted on 13 August 2019 at 9:02 AM
With several brands there is a wide selection of good watch winders. Well-known brands such as Orbita, Swiss Kubik and Benson are known among watch enthusiasts and collectors. A watch winder brand that has rightfully put its name on the map within a relatively short time is Boda Concept watch winders. This relatively young brand offers affordable watch winders of high quality with different functionalities, a very attractive combination for lovers of automatic watches.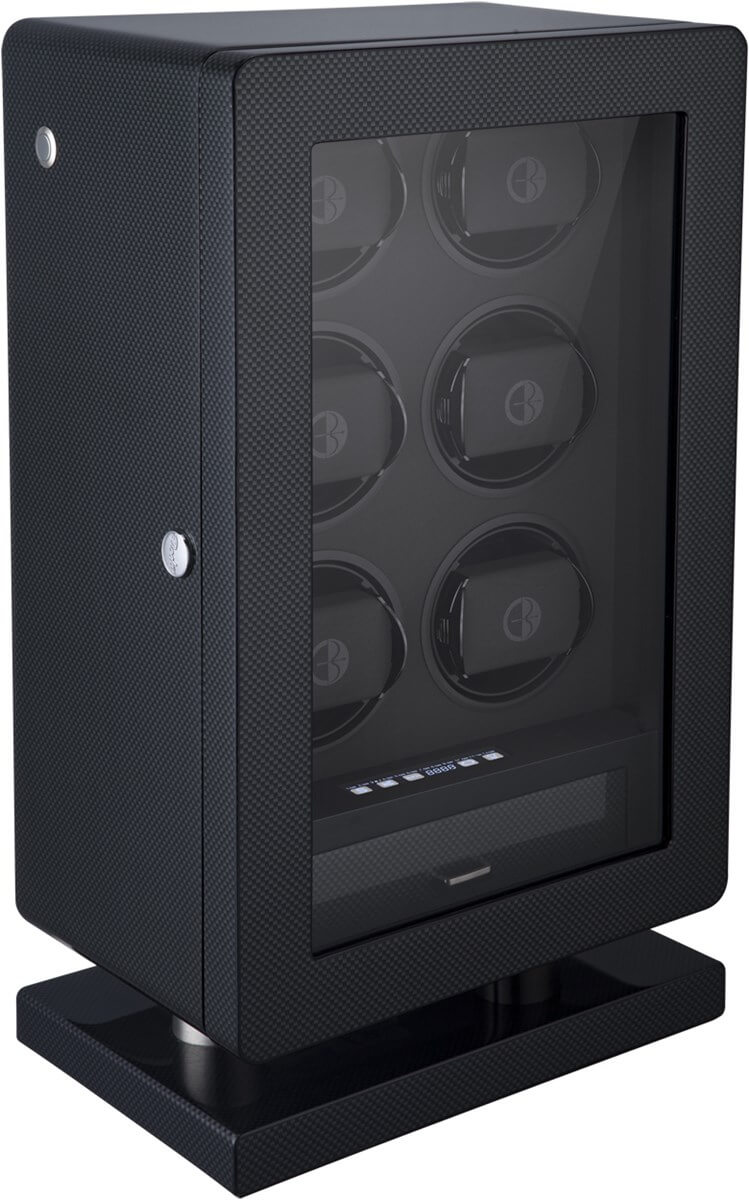 The Boda Concept watch winders are manufactured with carefully selected materials of high quality. The designs are made of mostly wooden material, but carbon, glass and stainless steel are also used. The modern designs are available in various capacities. The collection offers watch winders with capacity for 2 watches. But the most popular model of the brand is the Boda Concept D12 watch winder. This watch winder has a capacity for twelve automatic watches and is therefore very suitable for the collector of automatic watches. Boda Concept watch winders are suitable for any type of automatic watch. The watch winder not only ensures that your watches are provided with the necessary movement, but the stylish designs also offer protection against wear and external influences.
The watch winders from Boda Concept are equipped with Japanese Mabuchi motors. These engines are not only known for their reliability, they are also virtually silent to use. Boda Concept watch winders also have a modern touchscreen and LED lighting. All this naturally ensures optimum ease of use. As an official dealer of Boda Concept watch winders we have the latest collections available. Every watch winder from Boda Concept comes with a two-year warranty and user manual.