RDI watch winder Prestige K10-1
Posted on 10 June 2019 at 9:33 AM
The family-owned company RDI has been producing high-quality watch winders since 2006. All materials for these high-end watch winders come from Switzerland and therefore represent the excellent Swiss quality. Therefore RDI watch winders can carry the Swiss made label. The RDI watch winders are known for their innovation, reliability and silent motors inside the watch winders. The creative designs are also characteristic of this brand. Various beautiful colors and special shapes are incorporated in the designs and RDI is therefore truly unique in this area. In addition to a top-quality watch winder, with an RDI watch winder you also get an asset for your watch collection and interior. This brand is definitely one of our favorites, especially due to the combination of old-fashioned craftsmanship, high technology and originality.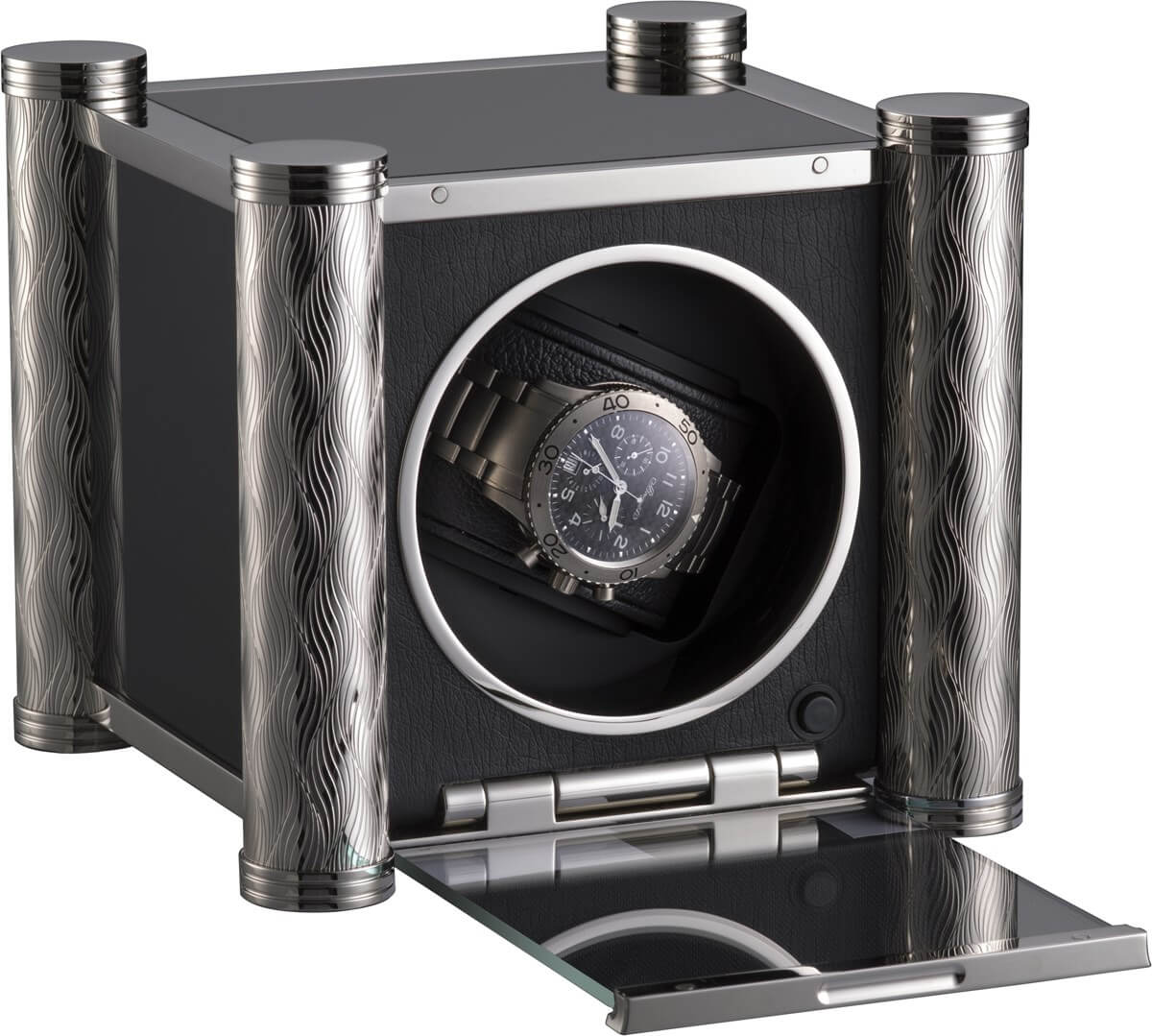 Within the collection of RDI we find the RDI Prestige K10-1. This watch winder is also characterized by an appealing and original design. The black color in combination with the pattern and unique design give the watch winder a stylish and chic look. This luxury watch winder is suitable for one automatic watch, regardless of brand or model. It winds every automatic watch. In addition, it is equipped with a quiet and durable Swiss motor, so that you will not be disturbed while winding your watch. Materials such as stainless steel and glass have been chosen for this design. The RDI Prestige K10-1 watch winder works on a set of AA batteries and with an adapter, and is therefore easy to take with you when traveling. The watch winder offers a choice of sixteen different programs to properly wind your watch. In addition, it offers a safe storage place and protects your beloved watch against dirt, dust and wear.
The RDI Prestige K10-1 watch winder comes in a luxury box with manual and with a two-year warranty.