Posted on 13 June 2019 at 9:35 AM
A watch winder is an indispensable accessory for the watch collection of collectors of automatic watches. Even if you own only one automatic watch, a watch winder is of great value. An automatic watch needs movement to prevent it from standing still. This causes inaccuracies in the display of time, date and other functions. When a watch is worn, the natural wrist movement provides the watch with the required energy. A watch winder simulates this movement when a watch is not being worn. It also functions as a safe storage place for your watch(es) and prevents from wear and damage. A watch winder also looks very professional and shows that you value your automatic watches.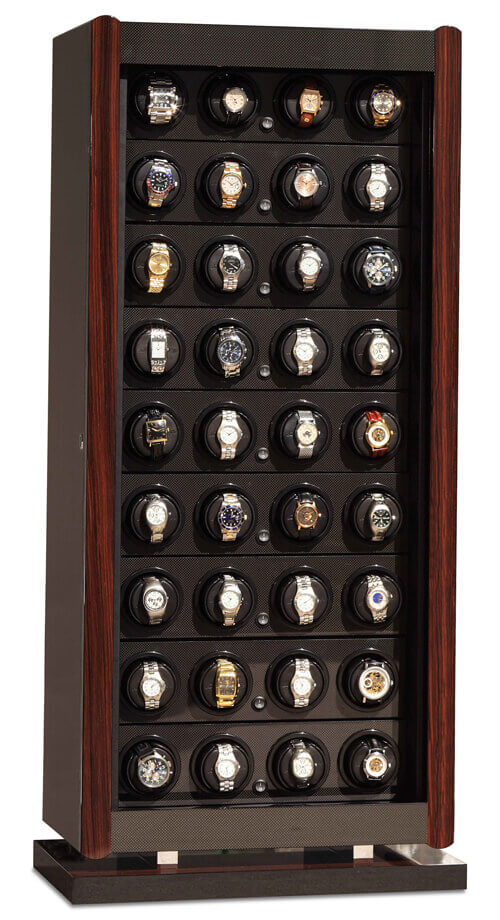 The American brand Orbita develops high-end watch winders and is among the absolute top in this field. The watch lover who only wants the best watch winder has come to the right place at Orbita. The luxury Orbita watch winders are made in the USA where quality and a beautiful finish are paramount. The collection of Orbita watch winders consists of classic designs with a traditional approach. The designs are very stylish and Italian wood is used extensively for a luxurious look. Orbita offers a wide choice of various designs, for one and multiple watches in different color combinations. You will therefore find a suitable watch winder for every collector, collection and interior at Orbita.
Orbita uses both the "Rotorwind" and "Programmable" system. The "Rotorwind" system is a unique system patented by Orbita that provides the right movement by gently shaking the watch. The watch winders are equipped with high quality Swiss motors. The "Programmable" system meets the same need, but through rotation. The watch winders from Orbita are suitable for any automatic watch, regardless of brand or type.
As a watch lover you want the best for your automatic watches. If you want a high end watch winder with a classic design made of beautiful Italian wood, an Orbita watch winder is an excellent choice. We supply all Orbita watch winders including a 2-year warranty.