Posted on 21 March 2019 at 2:49 PM
A watch winder is an essential accessory for the true watch enthusiast and collector. In the first place, a watch winder ensures that a watch (or several watches) is provided with movement to ensure that it continues to run, in addition it also ensures a correct oil balance. This prevents wear and damage to your watch(es). Beyond that, the right watch winder offers a safe storage place for your watch collection.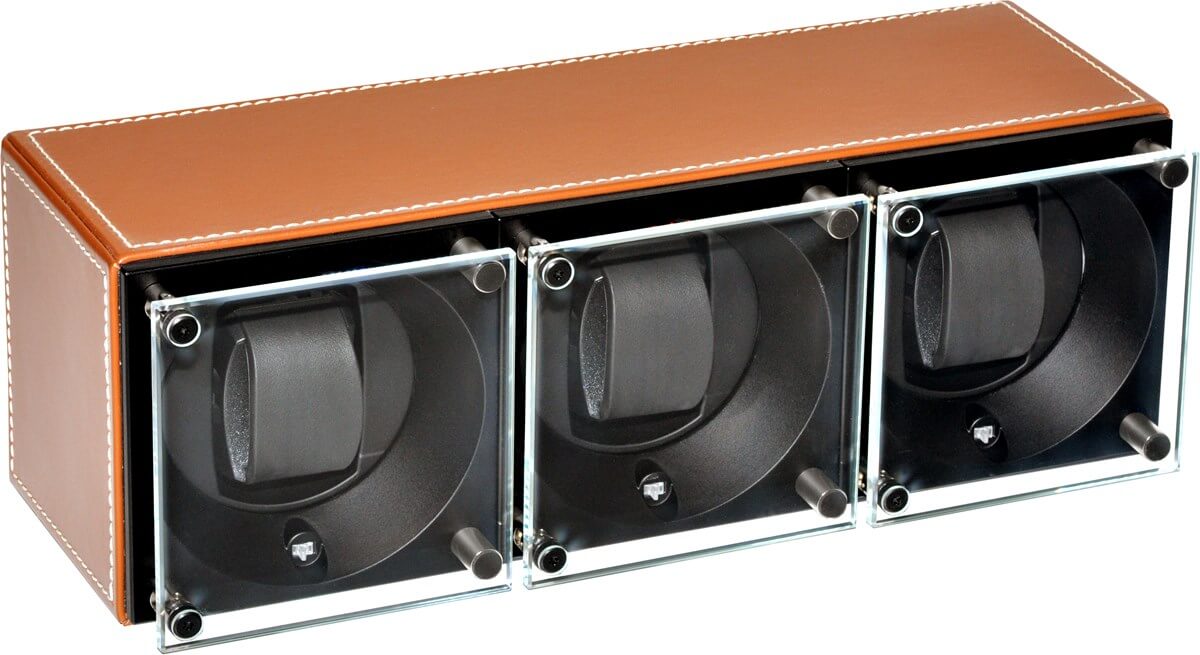 Swiss Kubik watch winders stand for 100% Swiss quality. This also means that they are sourcing all their suppliers within a 50 km radius of their company in Geneva, Switzerland. By making this choice they keep the communication lines short and they have the guarantee that all their suppliers work according to the high Swiss quality standards. This is important with regard to quality and sustainability.
Swiss Kubik uses the most advanced technology in the field of watch winders. Innovation and development are therefore very high ranked on their priority list. The Swiss made watch winders from Swiss Kubik are not only suitable for 1 watch, but also for larger watch collections. For example for 1 watch, 2 watches, 3 watches, 4 watches up to 16 automatic watches. The larger capacity of these watch winders makes them very interesting for the real collector. The Swiss Kubik watch winders for multiple watches come in different shapes and sizes. They can be called stylish and compact in design and work on batteries. There is also a choice of various beautiful materials such as aluminum, leather and wood. All this together ensures that Swiss Kubik is always a good choice as a watch winder for your automatic watch(es).
As an official dealer, we supply all Swiss Kubik watch winders with a 3-year warranty, sturdy packaging and manual. We supply the most popular Swiss Kubik watch winders from stock and you will receive them within a few days.