Posted on 12 December 2018 at 11:13 AM
The Benson Compact watch winders are an affordable series of watch winders of the Dutch brand Benson. However, you certainly do not have to compromise on the quality; the Benson Compact watch winder series stands for high quality and durability. They are produced in-house so that the combination of quality and affordability can be guaranteed. The watch winders within this series are suitable for one or two automatic watches and can be used for all automatic watches, regardless of brand or model, making them a good choice for any lover of automatic watches.
The exterior of these watch winders is covered with leather, giving them a luxurious look and a stylish addition to your interior. They are also equipped with a touch screen, with which you can, among other things, set the direction of rotation and the number of revolutions per day. You can also activate the power winding mode via the touchscreen. The Benson Compact watch winders can be used both with adapter and with batteries (only the single watch winder model) and have a Japanese motor that works at a very low sound level. This makes it comfortable to use the watch winder in several places, such as at home in the living room or at the office.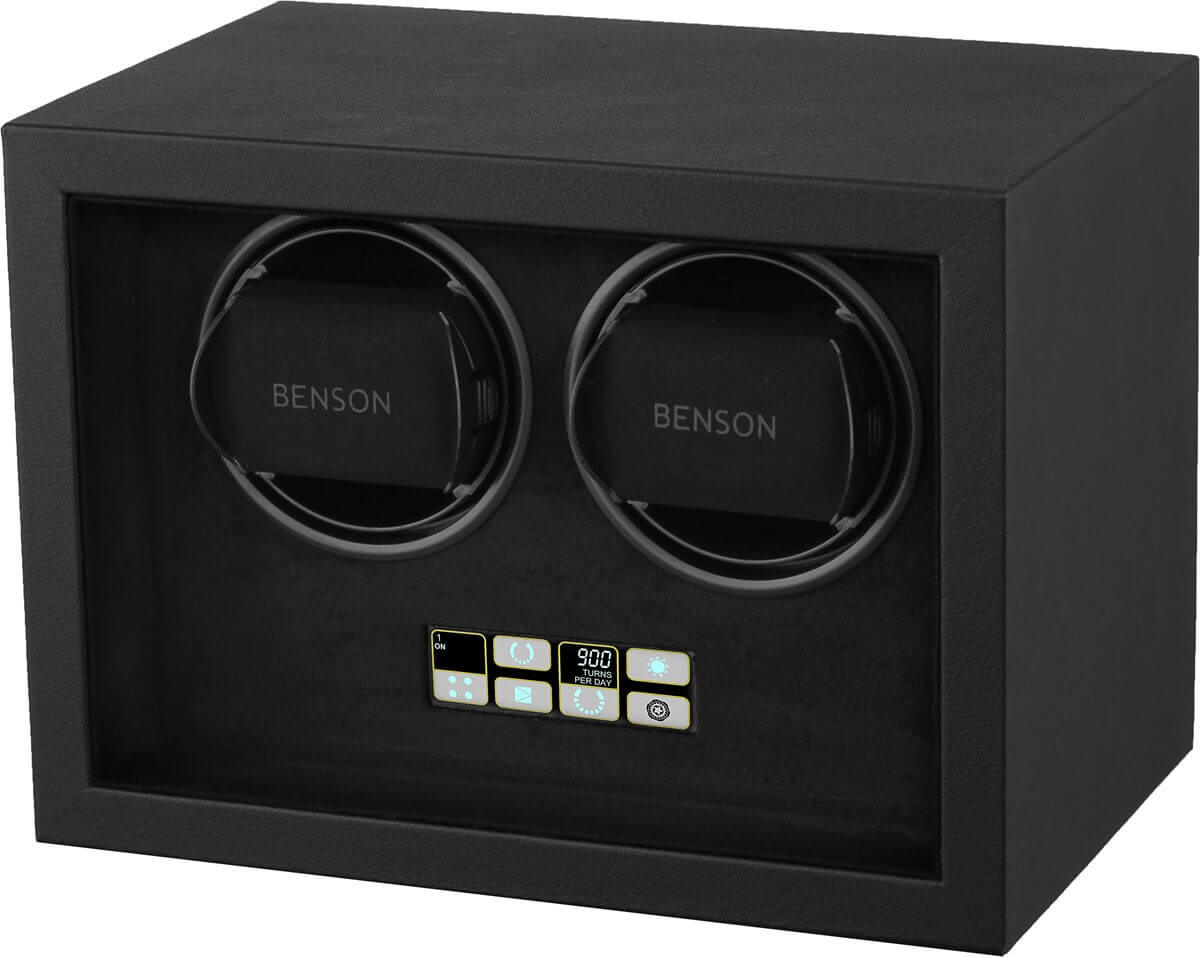 The Benson Compact watch winders have a very good price/quality ratio (start from 149,00 euro incl. VAT/TAX) and are certainly worth considering, especially for those watch lovers who want to wind his/her automayic watches but do not want to spend too much money on a watch winder.
All Benson Compact watch winders are available from stock and available in different colors; black, dark brown, light brown and blue. The watch holders are suitable for all watches, regardless of case diameter and type of watch band. The watch winders come with a 2 year warranty and manual to set the watch winder exactly as desired.