Posted on 3 July 2019 at 11:37 AM
The German watch winder brand Heisse & Söhne offers a beautiful collection of luxurious and ingenious watch winders. With a Heisse & Söhne watch winder you are guaranteed a safe storage place for your watches. In addition, the watch winder winds every automatic watch without any problems, regardless of brand or model. This prevents wear and damage to your automatic watches. A watch winder from Heisse & Söhne is also a wonderful accessory for your watch collection. After all, a watch winder is not only useful but also offers a beautiful sight of rotating watches.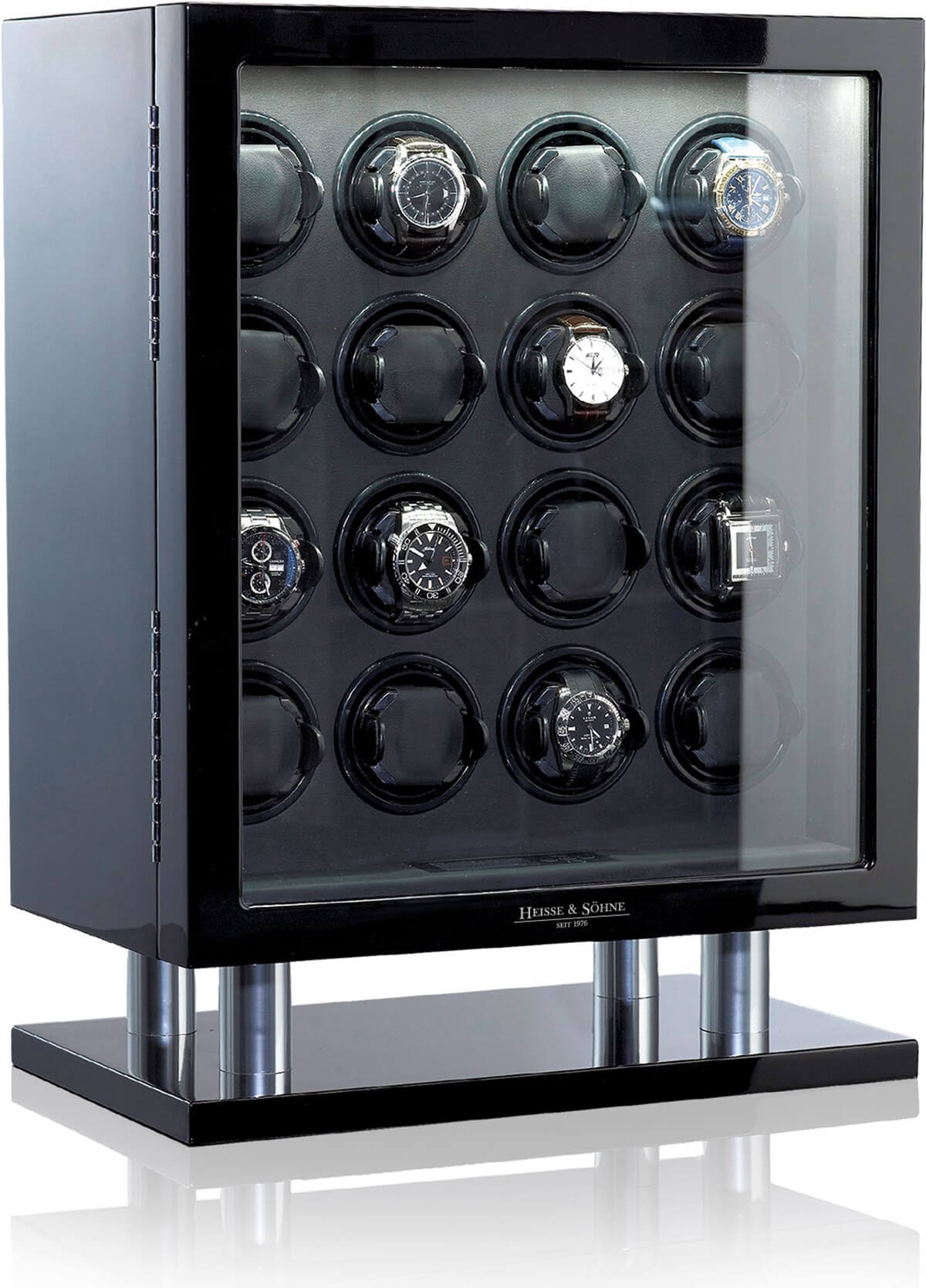 Heisse & Söhne not only offers regular watch winders of excellent quality in different designs and colors, but also watch winders with a built-in safe for optimum protection. The Heisse & Söhne watch winders are also suitable for any type of automatic watch, for example for watches from Omega, Breitling, Rolex, Tag Heuer, Brequet, IWC etc etc. In the wide range of Heisse & Söhne you will find watch winders with different capacities. There are models available for one to sixteen watches, which means that a suitable watch winder is offered for every watch enthusiast or collector.
The Heisse & Söhne watch winders are traditional, affordable and offer a very luxurious appearance. The use of contrasting materials such as wood and mineral glass contribute to a unique design. Heisse & Söhne also has a lot to offer in the technical field. Think of an LCD control, LED lighting and the possibility to set the direction of rotation and the number of revolutions per day. For those looking for a chic watch winder, with advanced technology and competitive price, a Heisse & Söhne watch winder is a very nice choice! When purchasing in our webshop you receive a two-year warranty and a manual when ordering a Heisse & Söhne watch winder.
As an official dealer of Heisse & Söhne watch winders, we guarantee quality, competitive prices and good after-sales.