Posted on 20 May 2019 at 11:02 AM
The Bernard Favre brand is known for its beautiful handmade watch winders with a special and exceptional appearance. The Bernard Favre watch winders have a unique turning system, the so-called "planet winding system". By means of this movement, the watches are supplied with the required energy. The three-dimensional watch winders rotate around their own axis, as if it were a planet. These Bernard Favre Planet watch winders are equipped with high-quality technology and very exclusive. Every watch lover will be fascinated when this watch winder winds his/her watch, as this is a beautiful and special sight. Due to the glass bell that can be placed over the watch winder, the whole remains clearly visible and the watch is still protected against dirt and dust.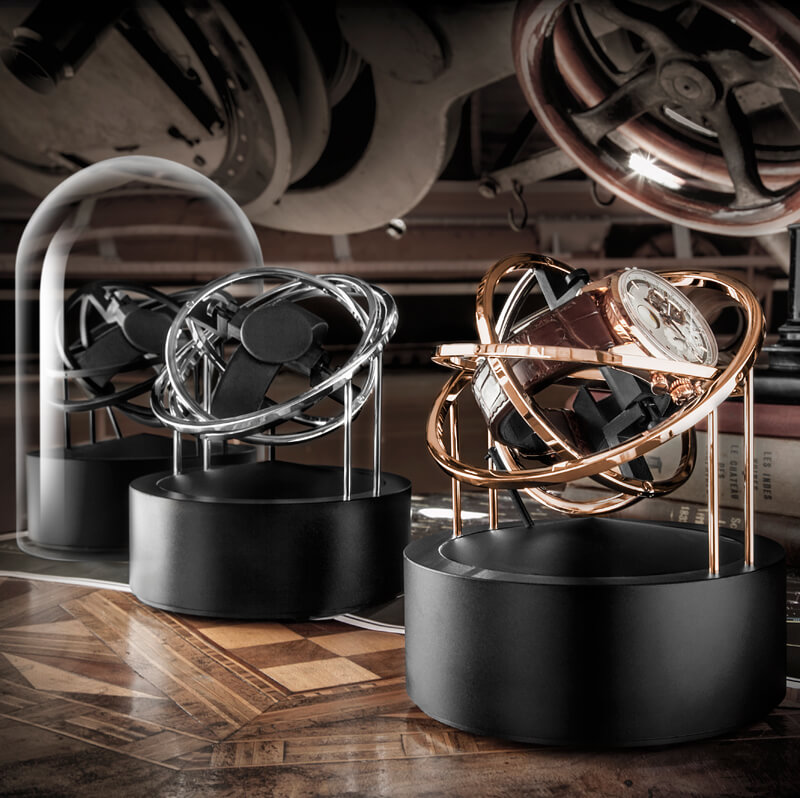 The watch winders from Bernard Favre are Swiss made and therefore of very high quality. They are also available in various colors and materials, so that every collection has a perfectly fitting watch winder in terms of style. A striking feature of the various designs is the eye for detail and the detailed finish. It is also possible to use the watch winder with both an adapter and a battery, which makes it easy to take the watch winder with you when traveling. The watch winders have many different functionalities such as USB connection and various programs.
In short, the Bernard Favre Planet watch winders offer all the luxury and functionality to provide every automatic watch with energy. Perfection and a beautiful finish characterize these watch winders the best.
We are an official dealer of Bernard Favre and therefore guarantee the authenticity, but we also offer a 2-year international warranty and fast delivery.