Benson Smart-Tech II watch winders
Posted on 7 March 2019 at 5:02 PM
Benson Watchwinders offers an innovative wind-up technology for automatic watches. Your automatic watch receives the correct movement to wind your automatic watch. In addition, the watch winders protection against wear and tear by providing a safe storage place. Also the oil supply is kept at the correct level by the watch winder. In short, an indispensable accessory when you are a lover of automatic watches.
Benson Watchwinders distinguishes itself by keeping the development of watch winders in-house. In this way they are perfectly capable of maintaining control over materials, technology, production and finishing and therefore guarantee the desired high quality. They place great value on innovation and craftsmanship and this is reflected in the affordable quality of their Benson watch winders.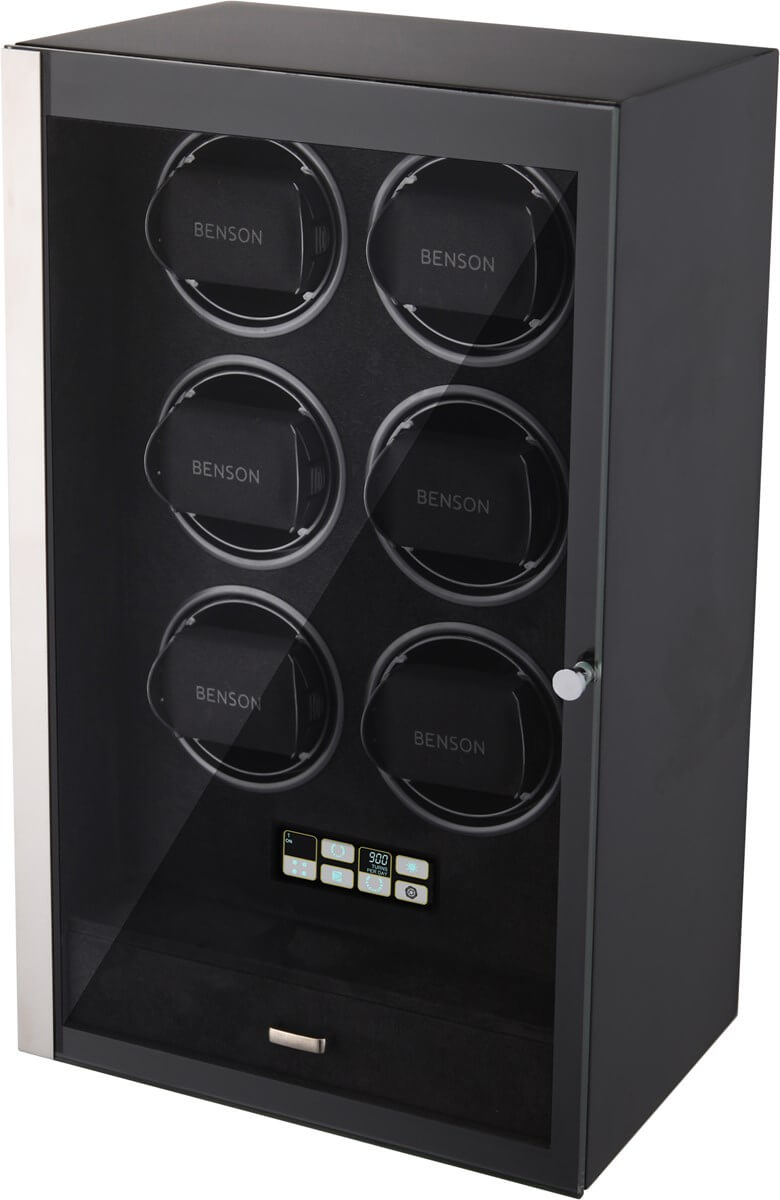 The Benson Smart-Tech II watch winders are suitable for all automatic watch brands and are equipped with Japanese motors, which are strong but also low in energy consumption. There is a choice of different models with different capacities. For example, the Benson Smart-tech II series models are suitable for two watches, but also does have models with space for four and six watches. All watch winders are equipped with an innovative touchscreen with which you can set the rotation direction and the number of revolutions. In addition, they are characterized by the use of beautiful materials and LED lighting. The watch winders in the Benson Smart-Tech II series also have a drawer that allows you to store other jewelery such as rings or cufflinks. This way you keep everything safe and organized together.
For the real watch enthusiast, the Benson Smart-Tech II watch winder is a perfect choice!