Made in the USA: Orbita watch winders
Posted on 26 February 2019 at 6:51 PM
The watch winder brand Orbita was founded in 1996 by Chuck Agnoff and is today one of the absolute top brands of watch winders in the higher price segment. The business philosophy of Orbita is to develop sustainable products that are highly valued by the consumer. Attention to detail is very important. Orbita not only produces watch winders but also beautiful watch boxes.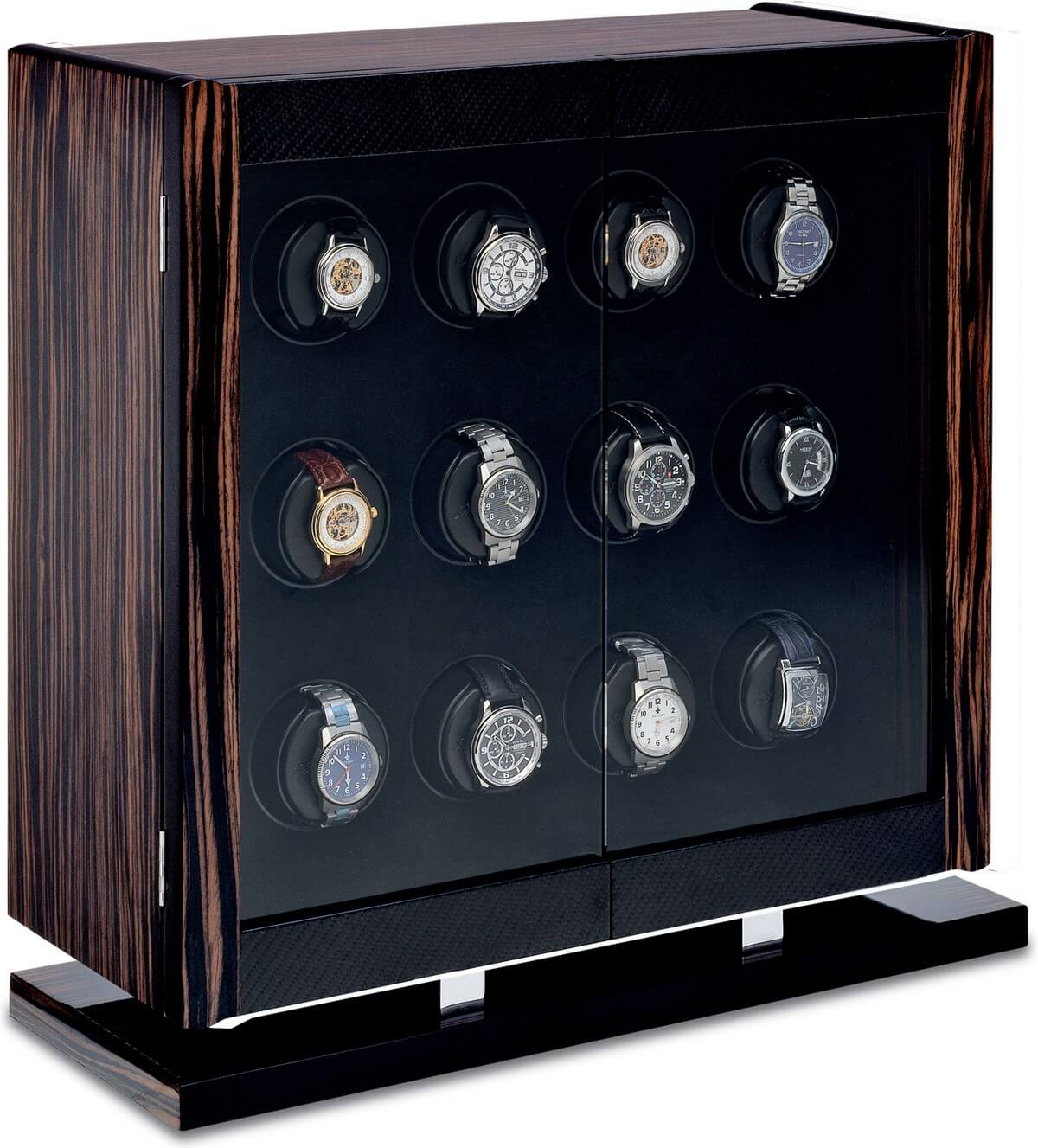 The Orbita watch winders are 'made in the USA' and the brand is known for the advanced technology and innovation that they use in the production of high end watch winders. They use the so-called unique 'rotorwind' system, with which every automatic watch can be wound in the most natural way. This system provides the right energy supply by shaking the watch. This unique system is patented by Orbita. There is also the possibility to opt for the 'programmable' system that provides perfectly energy to the automatic watch.
The correct use of materials is very important in the development of the Orbita watch winders. They choose only the best materials. Examples of this are their choices of the best types of leather, refined multiple layers of lacquer and the most modern carbon fibers. Due to the high quality of all beautiful materials, Orbita guarantees the durability of their products. There is also a wide choice of watch winders with different capacities. In short, Orbita is the brand for the real enthusiast who wants to keep his/her automatic watches in top condition and to present and store the watches in a beautiful watch winder.