Swiss Kubik watch winders for automatic watches
Posted on 21 April 2019 at 7:43 AM
Swiss Kubik has been manufacturing its watch winders by hand in Geneva for more than 10 years. This is entirely in line with the Swiss philosophy of quality and sustainability. They also expect the sublime Swiss quality from all their suppliers. Partly for this reason and because they want to keep their suppliers nearby, mostly they are located within a 50 km radius of Geneva, Switzerland.
Innovation and development are paramount at Swiss Kubik, in addition to very high quality. The 6th generation Swiss Kubik watch winders is already a fact. And that within a timeframe of 10 years. The Swiss Kubik watch winders are equipped with the most advanced technology and an excellent Swiss motor. The watch winders are suitable for all automatic watches, for example from brands such as Breitling, Rolex, Omega, Tag Heuer and Patek. Although the number of rotations of the Swiss Kubik watch winders corresponds to most automatic watches, it can also be adjusted so that the watch is perfectly matched with the watch winder.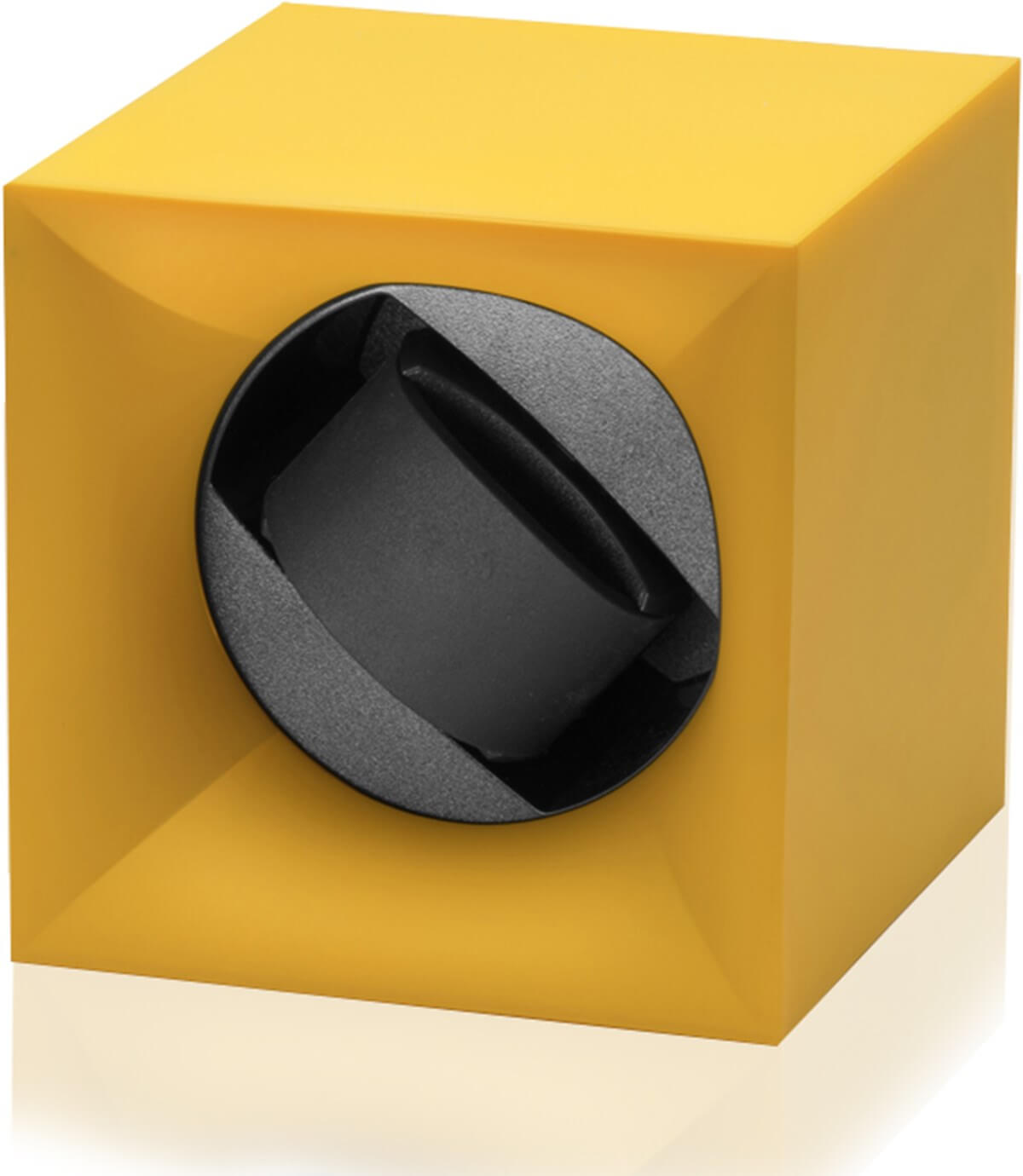 The models from the Swiss made watch winders collection from Swiss Kubik are small, compact and available in various colors and materials. Only the best materials are selected for the watch winders. Among other things, use is made of wood, leather and aluminum. The protective glass for the watch winders is optional. With a Swiss Kubik watch winder you protect your watch(es) against wear and damage and you also ensure optimal accuracy by winding your watch.
As an official dealer of Swiss Kubik, we supply every watch winder with a 3-year warranty and manual. The most popular models are in stock and available immediately. In addition you receive a discount on the next order. This discount can can go up to 12.5%.