Kunstwinder watch winders from the USA
Posted on 18 April 2019 at 3:51 PM
Kunstwinder watch winders is the result from a search by the engineer Valentin Balter. Where his collection of watches expanded, he was looking for a watch winder who ensured that his automatic watches continued to run, was protected against damage and wear and at the same time offered a nice view of the entire watch. He also wanted it to be a worthy addition to his collection. When he couldn't find his ultimate watch winder, he decided to design watch winders himself. The results are the impressive. Kunstwinder watch winders which stand for originality and quality. The combination of functionality and aesthetic creativity was the one that Valentin Balter had been looking for himself at the time.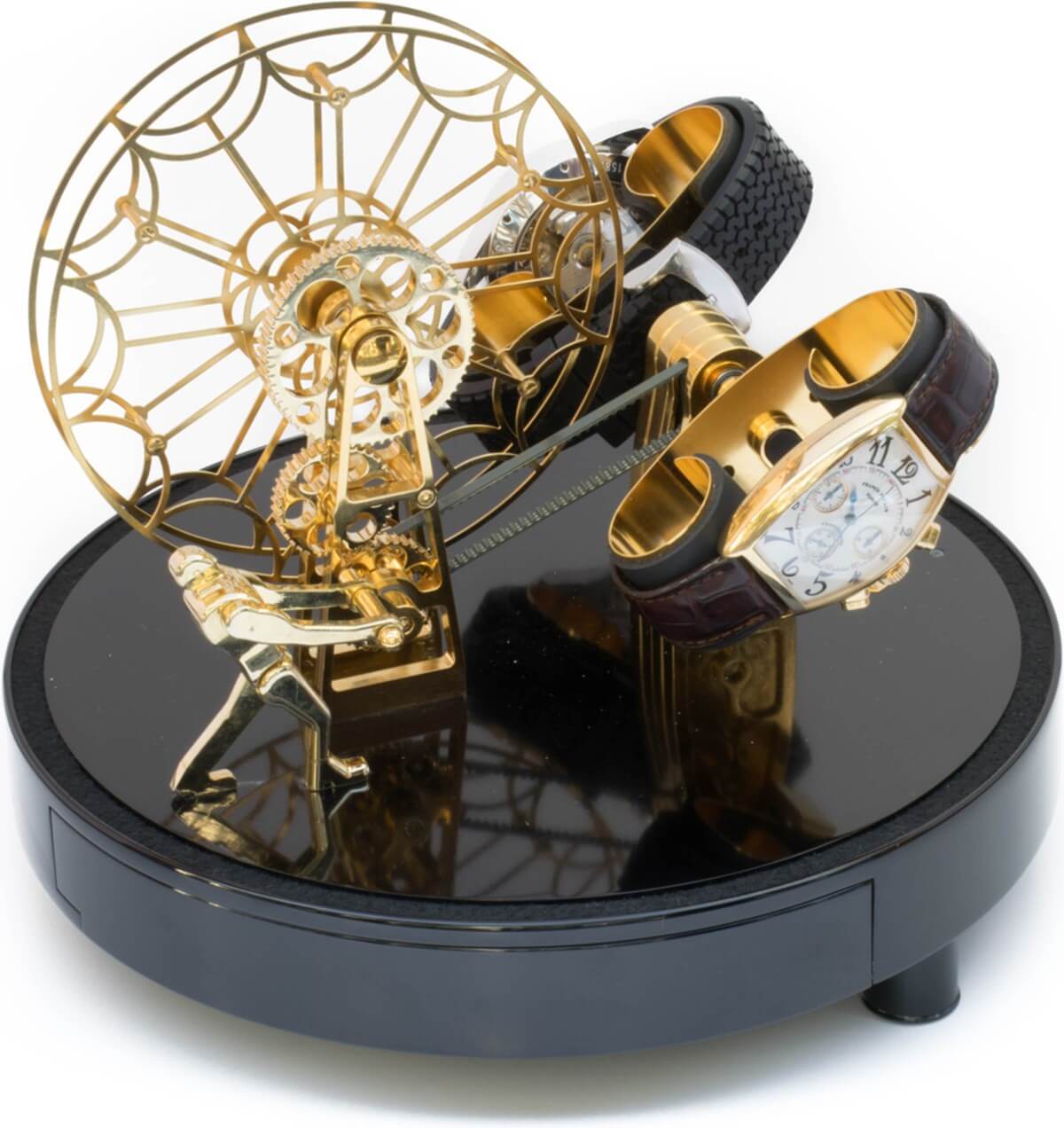 Kunstwinder watch winders offer unique and exclusive designs, which will not look out of place in any interior. It is a work of art in itself and certainly worthy of the name. In addition to the unique designs, the brand distinguishes itself by a unique way of winding the automatic watches. The beautiful designs are made in the USA. The first design immediately became the most known and most popular model in the collection, called the Oil Baron watch winder. For this, attractive and high-quality materials such as gold, nickel and mineral glass have been used. This watch winder offers space for two watches and is available in different color combinations.
Kunstwinder watch winders belong to the higher segment watch winders and are therefore ideal for the true watch lover who not only wants special automatic watches, but also a beautiful watch winder to provide the watches with optimum energy and enjoy the way the watches are wound.
Every Kunstwinder watch winder comes in a chic box with manual and a 2-year international warranty. Are you looking for a special watch winder that lives up to its name? Then a watch winder from this American brand is definitely a good choice!