Heisse and Sohne watch winders for automatic watches
Posted on 13 April 2019 at 7:54 PM
The premium watch winder brand Heisse & Söhne is a well known name in the field of watch winders. The brand stands for style, sublime quality and reliability. Heisse & Söhne comes from the Sauerland in Germany. The brand is characterized by modern and stylish designs and highly reliable winding technology. A Heisse & Söhne watch winder offers you optimum winding of your automatic watches and an elegant storage place for your valuable watches.
A watch winder provides a correct oil distribution and energy supply, which prevents wear and damage to the watch. In addition to the regular collection of watch winders, Heisse & Söhne offers various safes with built-in watch winders. These safes meet the highest European standards and therefore offer the most optimal protection. These Heisse & Söhne safes with built-in watch winders are available in different security classes, so that the watches in the safe are easy to insure.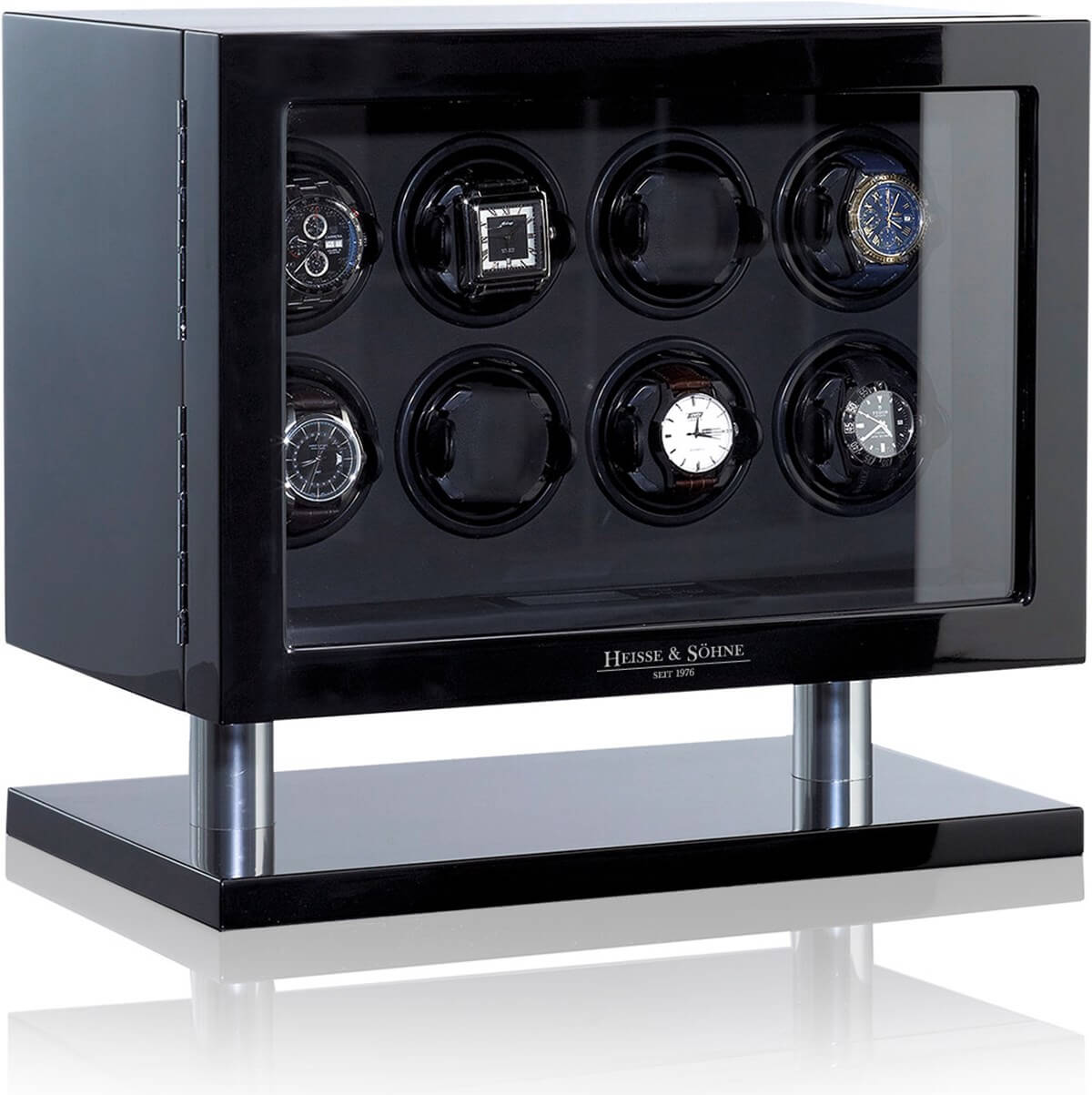 The different Heisse & Söhne watch winder are very diverse in terms of capacity, design and material use. This means that there is a Heisse & Söhne watch winder for every watch enthusiast that meets his or her wishes. A conscious choice was made to use contrasting materials such as wood, stainless steel and glass, giving the various designs a unique appearance. The luxurious style of the designs of Heisse & Söhne is a chic addition to a stylish collection of beautiful watches. The innovative technology is reflected in, among other things, the LCD control, LED lighting and settings for, for example, the number of revolutions per day and the direction of rotation.
As an official dealer of Heisse & Söhne watch winders, we supply every watch winder with a 2 year warranty and manual.