Benson Black Series watch winders 2019
Posted on 5 April 2019 at 3:26 PM
Every fan of automatic watches knows that a watch winder is a very handy accessory. With a good watch winder, your automatic watches will never stand still. This is important for the preservation of the watches but also very useful because your watches are always ready to wear, without having to set the time, date or other complications. A watch winder saves time but also ensures that you do not have to open one of the most vulnerable parts of a watch, the crown. This reduces the risk of damaging the crown and even the movement inside the watch (via the pin). A defective crown or even pin with which the crown is connected to the movement can lead to a costly repair.
In our collection we have different brands of watch winders. We have selected all brands based on quality, sustainability, price and the reputation of the brand. We think that a watch winder should match perfectly with your watch collection and that is why we are the official dealer of 14 watch winder brands, so that there is always a good watch winder for you as a watch lover.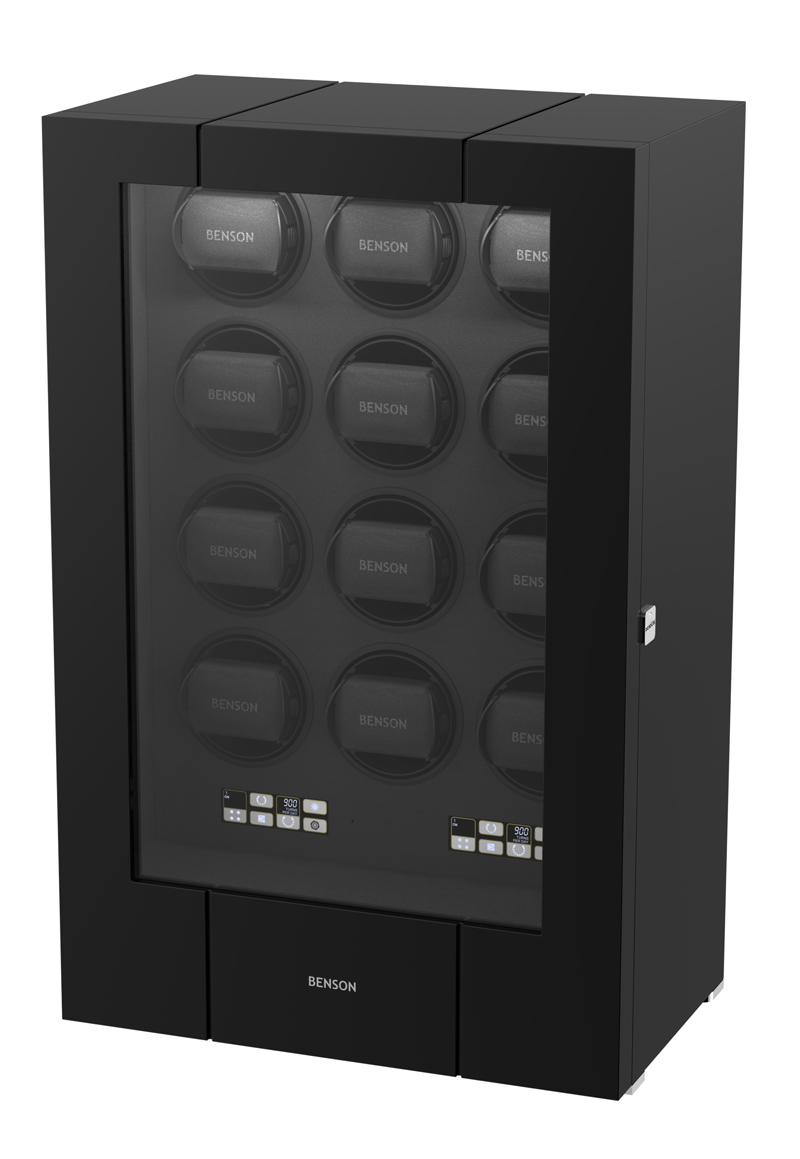 The Dutch watch winder brand Benson is one of our favorite watch winder brands. Not only because Benson is a Dutch company, but because they offer very good quality at a competitive price. This combination has ensured that the Benson watch winders are hugely popular in the Netherlands and abroad. In 2016, Benson launched the extremely successful Benson Black Series watch winders. This series of watch winders is characterized by a very luxurious design, beautiful materials, modern and reliable technology and interesting retail prices. The Benson Black Series watch winders are now sold in more than 20 countries by around 200 official dealers.
The Benson Black Series watch winder collection offers various watch winders in terms of capacity, color and price. The watch winders wind up any automatic watch, regardless of brand or model, without any problem because the watch winders have all the functions that are needed to provide an automatic watch with energy. The Benson Black Series watch winders can be rotated clockwise, counterclockwise and alternately. In addition, you can set the number of revolutions per day (TPD: turns per day) to 600, 900, 1200, 1500, 1800 and 2100. This allows you to individually set each rotor, and therefore each watch, to the requirements of each automatic watch . The watch winders are operated via the touchscreen and beautifully lit by the built-in LED lighting. In addition, and certainly not unimportantly, every Benson Black Series watch winder offers extra storage space for other watches and/or jewelry. In this way you keep all watches and jewelry together safely and you are quickly ready when you want to change your watch. In the meantime, the Benson Black Series watch winder ensures that all automatic watches are neatly wound up and are therefore immediately ready to wear.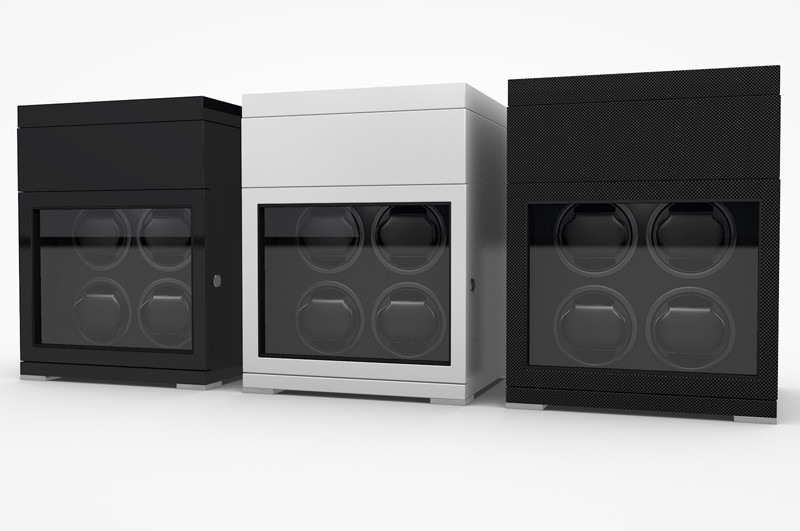 Are you looking for a good watch winder for your watch collection? Do you want great quality but not pay the top prize? Then a Benson Black Series watch winder is definitely a good choice!